102 years ago, a Bible Scholar released a manuscript on…

"…but since its release, the enemy has been trying to stop this manuscript from reaching the hands of Believers.
It's that powerful!"
From the desk of Don and Dawn
Publisher of "Memory Delight"
Christian Newsletter
Dear Fellow Christian,
It was year 1909 when Theologian Dr. William Evans released the first copy of his little-known manuscript on scripture memorization. But for whatever reason, his amazing scripture memorization techniques didn't reach our local churches today and...
...we all know who the real culprit behind it is.
Dr. Evans was a Bible teacher with Ph.D., and D.D. (Doctor of Divinity), and served as Director of Moody Bible Institute in Chicago. He knew the challenges of his students and Christians in general in memorizing God's word.
The truth is, meditating God's word is a key element to overcome any challenges in your Christian walk and live victoriously.
Sadly, due to our sinful and selfish nature some Christians are now questioning the necessity of memorizing God's word in their Christian walk. What does the Bible say about memorizing scriptures? With your permission, please allow me to quote to you Joshua 1:8:
"This book of the Law shall not depart from your mouth,
but you shall MEDITATE in it day and night,
that you may observe to DO
according to all that is written in it.
For then you will make your way prosperous,
and then you will have good success." - Joshua 1:8

You see, it's impossible to meditate God's word day and night if you don't have it in memory. And how you shall keep His word in your mouth? Through your memory.
It's clear as day from the scripture above that for YOU to be prosperous and successful; you need to have God's word in your mind and in your heart.
When the Bible says you'll be prosperous and successful, it can be in your spirituality, finances, relationships, job, business, health, and all other things.
Listen up: Today we need to memorize and meditate scriptures more than ever before.
The judgement is near and the devil knows that. Thatís why heís more active today to keep us away from our Creator.
Please allow me to quote to you 2 Timothy 3:1-15 written by Apostle Paul that says...
But mark this: There will be terrible times in the last days. People will be lovers of themselves, lovers of money, boastful, proud, abusive, disobedient to their parents, ungrateful, unholy, without love, unforgiving, slanderous, without self-control, brutal, not lovers of the good, treacherous, rash, conceited, lovers of pleasure rather than lovers of Godó having a form of godliness but denying its power. Have nothing to do with such people.
Look. If you just skimmed the above verse, I encourage you to re-read it again at least 3 times.
Why? Because these are the signs of the last days.
And unless you are living in a cave, arenít we already seeing all these signs today?
I hope youíre getting my point here and see that we believers should be more pro-active in our efforts to be closer to God.
So if you feel …
…Bored and lazy when it's time to read the Bible.

…Tired of your sinful habits or addiction.

…Cold with your relationship to God.

…Confused and you don't know where God is leading you.

…Lazy and fearful in sharing the gospel.

…Discouraged because your prayers are not answered.

… Scared because you're losing your love and passion for Him.

…Disappointed because you're not consistently praying and reading God's word.
Listen Up!
You don't need to go to Bible school and learn Aramaic to know the…

It's really simple and that is…to keep God's word in your heart and in your mind.
Now I know that you may be asking… "Isn't understanding better than memorizing?"
Well, yes. But knowing it alone is not enough because without consistent meditation you'll be sidetracked by temptation and sin.
And not only that, it will also help you…
Feel closer to God by meditating His word.



Get rid of impure thoughts and sinful habits.



Inspire yourself whenever you're weak and vulnerable.



Focus in light of God's word instead of negativity and sins of this world.



Grow your faith in God and to have a more intimate relationship with Him.



Maintain a Christ-centered relationship with your spouse, kids, friends, and loved ones.



Protect yourself and your family from the assault of the devil.



Meditate God's word at times when you don't have your Bible with you.



Win more souls to Christ



Resist any temptation like what Jesus did when he was tempted in the desert.

And other immense benefits for you that are too many to list here.
I have question for you...
Have You Tried To Memorize Some Scriptures And Failed?
When I say failed, meaning… you had it in your memory temporarily and lost it after several weeks or even days.
Or maybe you tried to memorize it using traditional ways like…
Using index cards with an intention to carry it wherever you go but you always forgot to bring it with you when you leave home.



Using the "write and repeat" strategy where you repeatedly write it down on paper, but soon you get tired of it and just stop doing it altogether.



Using scripture songs and play it again and again until your ears bleeds and get bored with it.



Using expensive software that's so complicated to use and makes it even harder to memorize.

Look, I honestly believe that any of these strategies may work for you BUT unless you know the fundamentals of memorizing the scriptures, you'll just keep on failing.
But come to think of it, if God meant his word to be remembered, why then it's difficult for many to memorize it?
The real problem is not you, your brain, or your age. It's not the complexity of the scripture either. But it's the way you memorize it.
Have you seen top athletes like Tiger Woods play golf, Michael Jordan play basketball, and David Beckham play soccer? They play the game like there's no effort to it at all. The game looks so easy for them.
So what do they have in common? They know the fundamentals of the game.
That's really the key to master any skills - fundamentals.
It's the same in scripture memorization. If you don't know the fundamental techniques, you'll fail to retain the scriptures in your memory.
The good news is, all these fundamental memorization techniques are revealed in Dr. Evans century-old manuscript. I'll say more on that later on.
For now here are quotes from some of our modern day, Spirit-Filled Christians.
"I am convinced that one of the greatest things we can do is to memorize Scripture."
Billy Graham
Evangelist, BillyGraham.org
"I know of no other single practice in the Christian life more rewarding, practically speaking, than memorizing Scripture...No other single exercise pays greater spiritual dividends! Your prayer life will be strengthened. Your witnessing will be sharper and much more effective. Your attitudes and outlook will begin to change. Your mind will become alert and observant. Your confidence and assurance will be enhanced. Your faith will be solidified."
Chuck Swindoll
Pastor, Author
Insights For Living
"Scripture memory is a habit that most Christians have never even tried, but getting your members to hide God's word in their hearts brings personal revival and renewal"
Rick Warren
Pastor, Author
Purpose Driven Life
"I had then already read and taught the sacred Scriptures most diligently privately and publicly for seven years, so that I knew them nearly all by memory"
Martin Luther King Jr.
Minister, Civil Rights Activist
No doubt that for you to turn from an ordinary Christian to a Spirit-Filled Christian is through scripture memorization and meditation.
Not only will you have a healthier relationship with God but also with other people.
Imagine this…
Your friends are amazed of your enhanced memory and how you can instantaneously recite a scripture without stammering and full of confidence despite of your age.

You're inspiring people to memorize the scriptures and teach kids to do it in fun and exciting ways. Memorizing with your kids is also a great way to bond with them.



You're equipped when preaching and teaching God's word in school, church, or in your Bible study groups and you'll create a bigger impact on your listeners.

You're be able to defend your faith when someone questions your faith in Christ simply by quoting powerful verses in the Bible.

You can easily resist any temptation.

You get rid of your sinful habits or any impure thoughts PERMANENTLY.

You start to hear His voice more clearly and know His perfect will for you.



You now have a consistent daily prayer and Bible reading.
Above all, you'll be closer to God more than ever before.
You see, several years ago, I struggled to memorize the scriptures and retain it in memory. I find memorization boring and unappealing. I tried several strategies but it didn't work so well for me.
Until one day, I was browsing online and I accidentally found the manuscript of Dr. Evan Williams that he published back in 1909. Someone was selling it online.
It was one of those rare, antique, and collectible-type of book.
If you're not in book collecting, just to give you an idea, collectibles can cost as high as $136,000. That's right; it's as expensive as used Ferrari.
So I told to myself…"Maybe this isn't a typical scripture memorization book after all."
So I ordered the book and in few days I had it in my mail box. As what I expected, the book was very old, with some soiling, and minor tears.
When I first open it, I was very careful not to tear it. It's fragile. And by reading just the first few pages of the book I was blown away. My eyes were opened why I'm struggling to memorize the scriptures and retain it to memory.
The good news for you is, when I bought the book I also got a license to republish it so I can share to you today these brilliant scripture memorization techniques.
In my brand new e-book entitled "Supreme Memory Book", I've revealed every technique from Dr. Evans manuscript and even used his exact words to make sure that I wouldn't miss a thing. If you wish to memorize the scriptures and grow in your faith in God, you need to read this book. Period!
Here's a small sample of what is revealed in "The Supreme Memory Book":
An easy to follow step-by-step plan on how to memorize a scripture with little to no effort at all. page 77



How you can enjoy and take pleasure in memorizing a scripture. You and your kids will have fun. page 92



How a man name Thomas Vincent could recite the entire New Testament and book of Psalms using these powerful techniques. page 13



How you can retain the scriptures in your memory FOREVER regardless of your age and circumstance. page 62



The true reason of poor memory and the best remedy you've never heard before. page 16



How you can remember and recite a whole 100-word passage in a very short time – forwards and backwards. page 18



The tools and techniques you can use to remember even the longest and most complex scriptures in the Bible. page 78-101



The solution to short-term memory without taking any supplements. page 59



Which key verses you need to memorize first and how to begin with it. page 23



How to apply the five laws of suggestive association to remember names, dates, and events in the Bible. page 54


How a 74 year-old man was able to recite considerable part of the entire New Testament in a short span of time. Age is no barrier! page 14

.. and TONS of little-known secrets in scripture memorization.
"The Supreme Memory Book" also includes memorization exercises, so you can apply everything what you've learned and for you to see instant results that will blow you away.
So remember, fundamentals are necessary to perform like a professional athlete and it's the same in scripture memorization. The fundamental techniques will give you the solid foundation in memorizing anything and to remember it forever.

Unlike most how-to memorize book, "The Supreme Memory Book" will teach you ONLY the things that really matters in memorization. There are no scientific or theoretical explanations. This is a no-fluff, 103 pages e-book that will turn your ordinary memory into a computer-like memory so you can start to memorize and recite even the longest scriptures in no time.
But don't take my words for it and read what people are saying about this e-book:

"...Improves Memory Regardless of Age."
"You'll get amazing results if you simply read and apply these techniques. It makes scripture memorization enjoyable. Wow!

I can't believe that you can actually improve someones memory regardless of age. Thank you for this book!"
- Ayesha Young
"One verse a day? Piece of cake!"
"The techniques in this book are amazing! There's no way you can't memorize a single scripture if you apply the step-by-step plan outlined here. One verse a day? Piece of cake!
I highly recommend "The Supreme Memory Book" to anyone struggling to memorize a bible verse."
- Alicia Sundar, Tunapuna, Trinidad & Tobago
"Highly Recommended!"
"Memorizing a scripture is the best habit that any Christian could learn.
With "The Supreme Memory Book" you can have God's Word written in you heart and mind. It makes memorization so easy and enjoyable. Highly recommended."
- James Otieno, Nairobi Kenya
"...Great Help To Many Christians.."
"The book is definitely going to be a great help to many christians with my self at the top of the list.
Memorizing one verse a day is no sweat at all. You'll wonder why you didn't learn these memorization techniques early on your Christian walk. "
- Brigitte Kragbe, Abidjan, Cote d'Ivoire, West Africa
But before I say any more, I have to admit that this e-book is NOT for everyone. If you're looking for scientific explanations and advance memorization techniques, this is not for you. But if you would like to have clear, foolproof, and simple plan to memorize scriptures or just about anything, "The Supreme Memory Book" is what you need.
Did I mention that this book is also perfect for kids? The memorization techniques in this book are so simple that you can it teach to your kids or students without boring them into tears. Scripture memorization is the best habit that your kids could learn.
Let your family and friends see your kids recite the exact verse word for word from the Bible and they'll surely be delighted.
Now, I believe that the information in "The Supreme Memory Book" is PRICELESS for every Christian.
There's really no substitute to having God's word in your mind. There's no way you can measure in monetary value of the benefits you'll gain on your Christian walk, how simple scripture memorization can impact and change the life of your kids, friends, and other people.
Not to mention the time and frustrations that you'll save if you apply these uncomplicated techniques in memorizing the scriptures.
This exceptional book can be sold for $300 or even $1000.
Remember, you can't find these classic scripture memorization techniques in any other book anywhere else.
But since I didn't personally develop these secret techniques, I won't ask you to invest close to that amount because I want this great book to reach the hands of as many Christians as possible.
And as a fellow believer and I'll even give you a BIG discount if you promise to keep reading this article.
Fair enough?
Cool. Now, if you try it today, I will also give you for FREE these amazing products that will help you to grow your faith in God and memorize the scripture.

BONUS

Top 50 Memory Verses Memory Card Template (Valued at $20)

This printable and editable excel file contains the most popular Bible verses that Christians memorize. You can print it on a 3x5 in or 4x6 in index card. This is a great supplement in memorizing scriptures wherever you are. Youíll need Microsoft Excel to open and print this file.




BONUS

Eternal Truths To Live By (Valued at $17)

This is the most comprehensive collection of bible quotes that was ever created. You can't find this anywhere online or even in your local Christian bookstore.

I compiled nearly 2,000 of the most popular bible verses in 200 different categories for you to find quickly the scripture that you desire. .

You'll also receive...




BONUS

King James Version (Electronic Bible)
(Valued at $47.95)

Imagine being able to carry an electronic Bible around with you wherever you go. Complete text of the Old and New Testaments.

With this handy Bible:

- You'll have instant access to entire bible in your computer. No need to search online.

- You can have this in your computer at home, work, and even at church.

And you'll also receive...




Bonus

Bible Basics (Valued at $24.95)

Whether you have been a Christian for years or you're just starting out in your walk with the Lord, these lessons will be beneficial for you.

Although these lessons are Basic, they are not lightweight! These lessons will help you discover some of the foundational truths about God, His creation, and your place in it. You will be challenged and enlightened as you study God's Word.

You'll get:

- 13 Power Packed Lessons by Dr. Barry L. Davis
- 78 Page Teachers Guide and Reproducible Student's Guide.
- 244 Accompanying PowerPoint Slides

The total value of these FREE bonuses alone is $109.90.

Plus, the invaluable information of The Supreme Memory book is worth at least $300.

Easy math will give us the total value of this entire package is $409.90.

Now for the surprise. I will NOT ask you to pay $409.90 or $209, or even $109.

With all these amazing products, I'll only ask you to try it for a tiny $29.95.

That's a $379.95 INSTANT savings. BUT that's only if you invest in "The Supreme Memory Book" today.

What's the catch? Why am I practically giving these books away?

Well, it's really quite simple. Since you're accessing it directly from the Internet, I have no inventory and no fulfillment costs. I don't need to pay anyone to take your orders over the phone, though you are welcome to call me. Here is my number so you're rest assured that I am a real person - (403) 561-9937. This way I can pass along my savings to you. So you win and I win.

If you're still unsure if this will be worth the investment, here's my...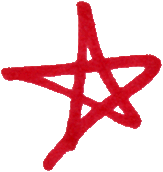 IRONCLAD 60 DAYS MONEY BACK GUARANTEE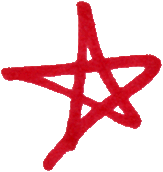 I unconditionally guarantee this book in black and white. You can order this book risk-free, even if you are simply curious. If you fail to memorize at least one verse a day, after you read and honestly apply these scripture memorization formula, return the book within 60 days and we'll refund your money, no hassle, no questions, no hard feelings. And you keep all the bonuses with you.

To order, click the "Add To Cart" button below and we will immediately process your payment and send you the books within 5-10 minutes. Since you're ordering online, you can order anytime of the day even if it's 2:30am.

Again, click that yellow button below that says "Add To Cart" to memorize the scriptures with almost no effort.
Yes Don and Dawn , Please Give Me Instant DOWNLOAD To "The Supreme Memory Book" Now!
I want to download this rare book before the price goes up anytime now.

I understand I'll be instantly downloading "The Supreme Memory Book" for a tiny one-time investment of only $29.95.

Plus I'll get these $109.90 worth of faith-building products for FREE :

Memory Card Template ($20 value)

Eternal Truths To Live By ($17 value)

King James Version (Electronic Bible) ($47.95 value)

Bible Basics ($24.95 value)

I also realized I have nothing left to lose, since you're generous enough to offer me a 60-day money-back guarantee.

Your order is guaranteed safe and secured

.
"Memorizing scriptures enables me to hit the devil in the face with a force he can't resist to protect myself and my family from his assaults."
John Piper
Pastor, DesiringGod.org
Bethlehem Baptist Church
Look, Jesus Christ used His memorized scriptures to resist temptation and avoid sinning.
Having scriptures in your heart and in your head will change your life forever. And this book could be your ticket to a healthier Christian life.
But the only way to prove the value of the "Supreme Memory Book" is to try it yourself.

So don't let your age or poor memory prevents you from being closer to God by memorizing His words. Order now for you to develop a turbocharged memory and memorize the scriptures like never before.

In Christ,

Don and Dawn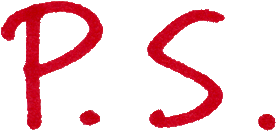 I can't assure you that the discounted price of $29.95 will still be up by tomorrow. Due to increasing operating expenses of our business, this may go up to $67. So don't delay, order now!



One more thing, it's important. In case you're STILL on the fence about this, remember that you have a 60-day money back guarantee. If you can hardly notice any massive improvement in your memorization, I'll gladly refund your money - no questions asked! That's how confident I am with this scripture memorization techniques. So what are you waiting for? Order today!





Home | EffiStrat Inc. | Disclaimer | Refund Policy | Earnings